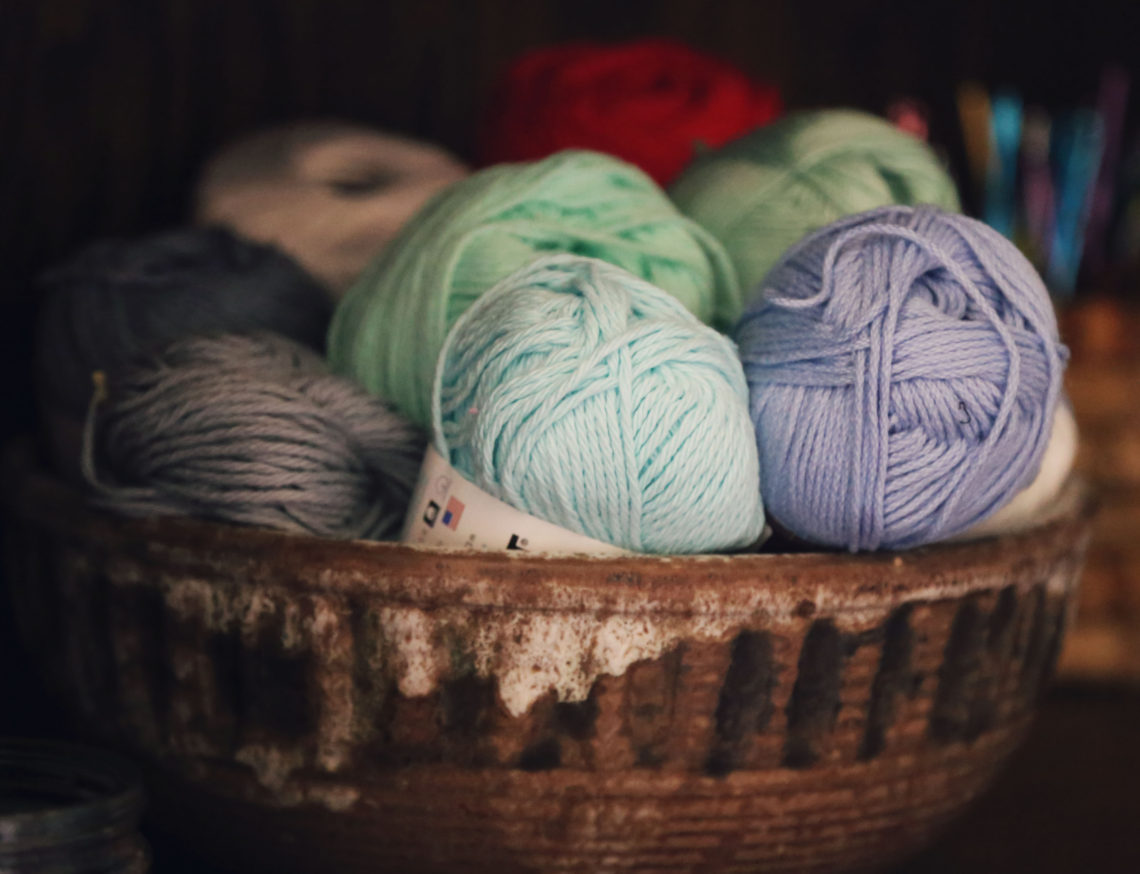 I tried to learn to crochet on and off for years. I learned how to do my first slip knot and how to chain when I was really young. I don't think I was even 10 years old. I remember coming home from my grandma's house and being so excited. My mom showed me how to start a row, but I could only get as far as a slip knot and chaining. I could make a chain all day long but going back and starting a row was so hard for me. I knew what to do but my hands would not cooperate. I finally put it down and told myself – maybe one day.
I had another urge to learn to crochet when I was in my early 20's when I found my set of crochet hooks while going through my closet. Making a slip knot and chaining came back to me quickly, but once again I just could not go beyond that. I would chain and unchain so much that my yarn would just unravel and shred into pieces. So once again everything went back into my closet.
Ten years later, the urge to pick up crocheting hit me again while I was visiting family and I saw my aunt crocheting. I was mesmerized. I absolutely loved all of her dishcloths that she made and I used them daily. When I got back home I started digging through my closet and dug out my old crochet hooks. This girl was fixin' to crochet something!!
Well, I started the same way I always did with my size 5mm crochet hook and some medium weight yarn. Guess what?!! I ended up with the same results. BUT with age comes stubbornness. I was not giving up this time, so I tried a different approach. I started looking at videos on YouTube and came across a video where someone was using a bulky weight yarn. I was like – Oh my goodness!  I bet I could hold onto that yarn and actually see what I was doing! I grabbed a ball of Bernat baby blanket yarn at my local Walmart and I fell in love. It is still my favorite yarn to use for blankets.
So, I wrote all of that to say this ….. If you have always wanted to learn to crochet and you kept getting stuck like I did or if you have just been too intimidated to even try it, I want to encourage you to give it another try. Try a different approach this time. If I can do it anyone can!
The purpose of my blog is to share my crochet journey with you, encourage you and to teach you.
Coming soon, I will be launching some how to videos to help, like they did once for myself.
So, get to hookin'!